W&H Systems Wins Great Supply Chain Partner Award
Posted July 28, 2015 in Blog, News, Press Releases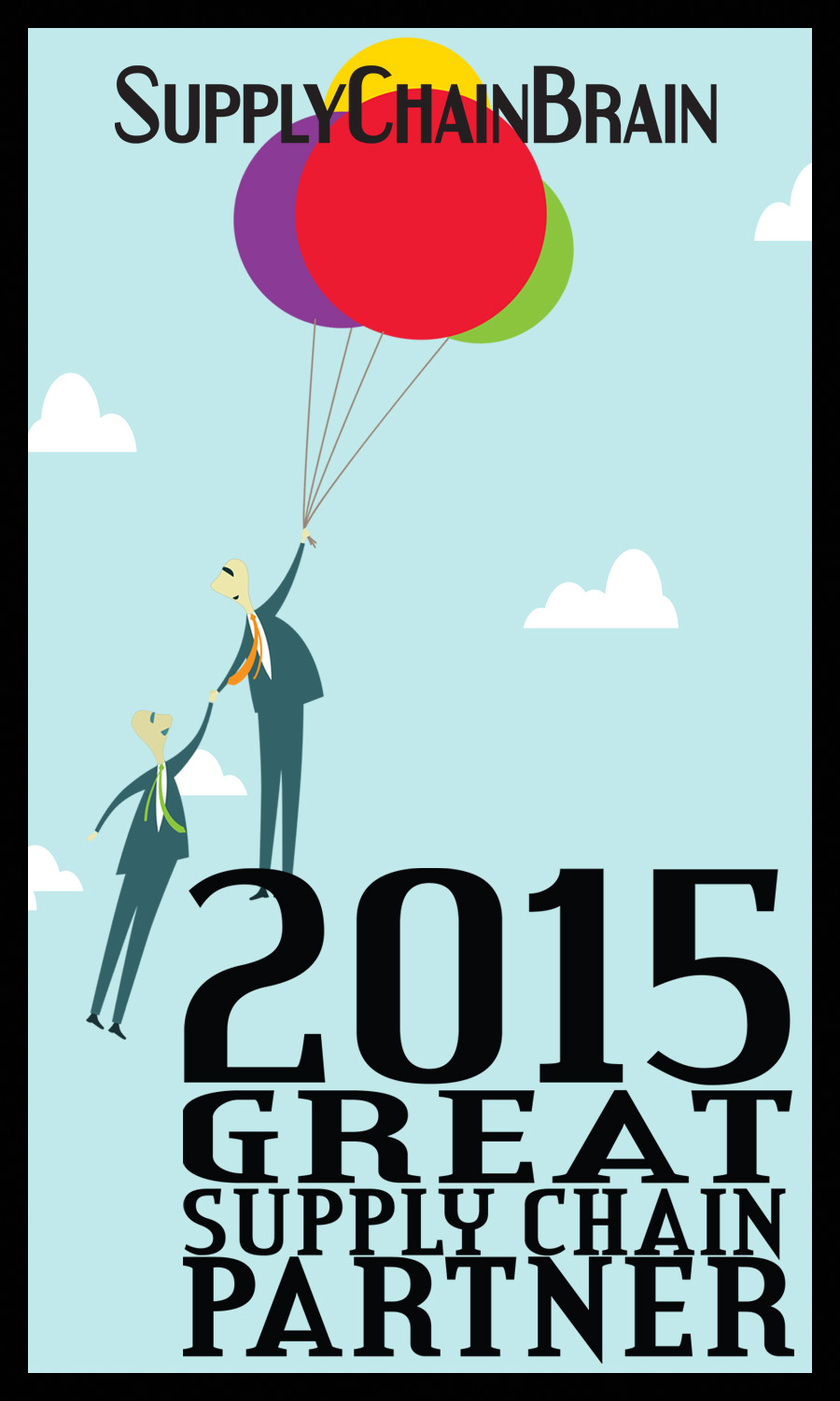 W&H Systems Wins Great Supply Chain Partner Award
Clients Nominate W&H Systems for Prestigious SupplyChainBrain Award
Carlstadt, NJ – July 28, 2015 – W&H Systems, Inc., a full-service integrator of material handling systems, announces the company has been named as a 2015 Great Supply Chain Partner by SupplyChainBrain magazine. W&H Systems' clients nominated the company for their excellent material handling integration services and solutions that improve efficiencies within distribution operations, leading to reduced costs, increased productivity and higher throughput.
"We are honored to win this prestigious award, but what makes it so meaningful is that it is based on nominations from our client base showing their enthusiasm for our company, professionals, and products," said Chris Castaldi, Director of Business Development, W&H Systems. "W&H Systems' solutions and services drive value and deliver positive impact on our customers' businesses every day."
"Each year, our list of 100 Great Supply Chain Partners features a select group of companies whose customers are recognizing them for providing outstanding solutions and services. This year we received nominations for literally hundreds of solutions providers in every aspect of supply chain management, as a result of our six-month on-line poll in which supply chain professionals were asked to nominate vendors and service providers whose solutions have made a significant impact on their company's efficiency, customer service and overall supply chain performance.  W&H Systems will appear in the 2015 July/August issue of SupplyChainBrain magazine as a celebrated member of this year's 100 Great Supply Chain Partners," said Brad Berger, Publisher of SupplyChainBrain.
W&H Systems is a leading material handling systems integrator for the retail, wine & spirits, food & beverage, e-commerce, apparel and consumer packaged goods industries. Recently, W&H Systems was named a Best Places to Work in New Jersey for the second consecutive year and the company received a Warehousing Innovation Award from Beverage World magazine. This prestigious inaugural award honors companies that are leading beverage warehouses into the future with exceptional services and products.
About SupplyChainBrain
SupplyChainBrain, the world's most comprehensive supply chain management information resource, is accessed year round through a wide range of ever evolving multi-media formats by hundreds of thousands of senior level industry executives. In addition to addressing the fundamental principles of supply-chain management, SupplyChainBrain identifies emerging trends, technologies and best practices, forward thinking ideas and cutting-edge solutions ~ and continues to write and report about these as they evolve and mature. For more information, visit www.supplychainbrain.com.
About W&H Systems, Inc.
W&H Systems understands that the most efficient warehouses are led by real-time information and with direct access into each function of your distribution center. We recognize that viewing your warehouse's production from your iPad, anywhere, at any time, will save you money. Shiraz Warehouse Control System gives you visibility and control to make "on-the-minute" decisions, getting your product out the door faster and for less.
For over 50 years, W&H Systems has provided "The Total Warehouse Solution," including design, equipment, implementation and support. The wide range of equipment used in the material handling systems includes: conveyor systems, high-speed carton and unit sortation, AS/RS, GOH systems, palletizers, paperless picking and packing systems, and specially designed equipment to coincide with our material handling system designs. W&H continues to provide innovative solutions for tomorrow's requirements, today! Visit us at www.whsystems.com.
Featured Case Study

Read how we have helped many clients optimize their warehouse operations, plan for the future, and overcome material handling challenges. We have clients in the wine & spirits distribution, food & beverage, apparel, retail, consumer packaged goods, electronics, and pharmaceutical industries.

Resource Library