W&H Systems Leader Wins Supply Chain Pro to Know Award
Posted February 27, 2015 in Industry Recognition & Awards, News, Press Releases
Thought Leadership in E-Commerce Order Fulfillment and Material Handling Automation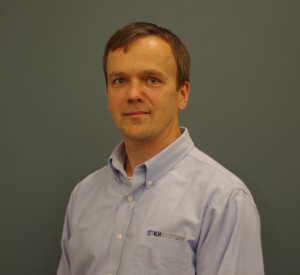 Carlstadt, NJ – February 25, 2015 – W&H Systems, Inc, a full-service integrator of material handling systems, announces that Systems Manager Paul Hendrikse has been named a Provider Pro to Know by Supply & Demand Chain Executive magazine. The SDCE Provider Pros to Know are individuals who have helped their clients or the supply chain community at large improve performance, overcome today's significant challenges, and evolve their supply chains to meet market expectations in the years ahead. Hendrikse was chosen for his thought leadership on e-commerce order fulfillment with various degrees of automation that meet or exceed clients' requirements in the retail, wholesale, and direct-to-consumer markets.
"This industry recognition is an acknowledgement of Paul's diverse and comprehensive technical understanding of the retail and e-commerce industries that helps clients meet their fulfillment needs and service level goals," said Chris Castaldi, Director of Business Development at W&H Systems. "His expertise in handling direct-to-consumer order fulfillment solutions ensures customers implement systems that are flexible, modular, and future proof, while helping to lower costs and maximize assets."
"Supply Chain is increasingly recognized as a strategic differentiator for leading small, medium and large enterprises, and Supply Chain leaders have become crucial to the success of the enterprise in meeting the challenges of what truthfully has been called a turbulent economy," said Barry Hochfelder, editor of Supply & Demand Chain Executive. "Our Pros to Know listing highlights many of these outstanding executives and their accomplishments, and it offers a roadmap for other leaders looking to leverage Supply Chain for competitive advantage."
Paul Hendrikse, as Systems Manager, is responsible for working with W&H Systems' sales, design, and integration teams for the design and development of Garment on Hanger (GOH) Systems and Direct to Consumer Fulfillment Systems within clients' warehouses and distribution centers. His expertise covers retail fulfillment best practices, design and implementation of warehousing and distribution systems, and sortation and conveyor systems. He understands the issues and challenges of the retail and e-commerce industries, helping translate these issues into solutions that help clients improve throughput, speed fulfillment, and increase productivity.
The Pros to Know Awards recognize supply chain executives, and manufacturing and non-manufacturing enterprises that are leading initiatives to help prepare their companies' supply chains for the significant challenges of today's business climate. This year's list includes the 2015 Provider Pros to Know—individuals from software firms and service providers, consultancies or academia, who have helped their supply chain clients or the supply chain community at large prepare to meet these challenges. Over 300 companies were nominated for this prestigious award.
About W&H Systems, Inc.
W&H Systems understands that the most efficient warehouses are led by real-time information and with direct access into each function of your distribution center. We recognize that viewing your warehouse's production from your iPad, anywhere, at any time, will save you money. Shiraz Warehouse Control System gives you visibility and control to make "on-the-minute" decisions, getting your product out the door faster and for less.
For over 50 years, W&H Systems has provided "The Total Warehouse Solution" including, design, equipment, implementation and support. The wide range of equipment used in the material handling systems includes: conveyor systems, high-speed carton and unit sortation, AS/RS, GOH systems, palletizers, paperless picking and packing systems, and specially designed equipment to coincide with our material handling system designs. W&H continues to provide innovative solutions for tomorrow's requirements, today! Visit us at www.whsystems.com.
###
Featured Case Study

Read how we have helped many clients optimize their warehouse operations, plan for the future, and overcome material handling challenges. We have clients in the wine & spirits distribution, food & beverage, apparel, retail, consumer packaged goods, electronics, and pharmaceutical industries.

Resource Library