Walk A Mile In Their Shoes – Use Goods-To-Person Solutions
Posted July 31, 2013 in Blog, Goods-to-Person/Reverse Logistics
Walk a mile in their shoes
By Dave Lodwig, Systems Manager at W&H Systems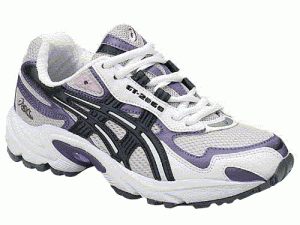 Actually, that wouldn't get you anywhere close to the reality. Did you know that many workers at distribution centers walk 8-15 miles (or more) each day? Much of that is on concrete floors, up and down stairs, retrieving and returning items, sometimes with bending, reaching, stretching and twisting motions, too. That's tough on feet, joints and morale.
It's also a waste of time, money and energy – and that hurts your bottom line.
Doesn't it make more sense to bring the goods to the person instead of sending the person to retrieve the goods? Of course it does.
But GTM (goods to man) or Goods-to-Person systems make more than good financial sense. They also make good moral sense. Now, before you balk or call me a bleeding heart, let me explain why the two are so closely related.
One of the things often mentioned (but too often neglected) in lean warehouse design is the importance of soliciting and implementing bottom-up improvements. A workforce that's scrambling to meet ever-increasing fulfillment goals, straining themselves mentally and physically in an uncomfortable us-versus-them environment, is not likely to volunteer helpful suggestions. Low-wage, temp workers, who make up a large percentage of the DC workforce, are not likely to recognize "the big picture" or their contribution to it.
It's hard to be a team player when you don't feel you're part of a team.
A lean warehouse requires a skilled, engaged workforce that's motivated to seek continuous improvement. Automated material handling systems, ergonomic processes, and pleasant work environments are key to recruiting and retaining these highly productive workers. Without their hands-on understanding and their honest, vital input, your lean warehouse processes are likely to end up mired and moribund.
More than anything, that should have DC operators shaking in their boots.
As part of our comprehensive approach to materials handling, W&H Systems engages workers at all levels during system design and conducts both classroom and hands-on training of customer personnel prior to and during implementation. For more information, contact us at 201.635.3471 or jniemeyer@whsystems.com.
Featured Case Study

Read how we have helped many clients optimize their warehouse operations, plan for the future, and overcome material handling challenges. We have clients in the wine & spirits distribution, food & beverage, apparel, retail, consumer packaged goods, electronics, and pharmaceutical industries.

Resource Library