Storage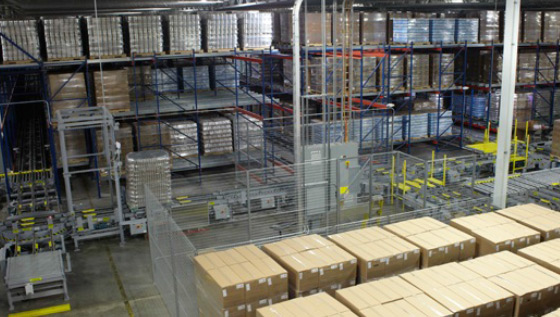 Our engineers are experienced in storage analysis, slotting and facility design. We can provide a cost effective solution and implementation for shelving and pallet rack, as well as advanced automated storage. We have solutions for:
Automated Storage
Pallet/Unit Load Storage
Full Case/Mini Load Storage
Broken Case Storage
Shipping
DMW&H has a wide range of hardware and software solutions for shipping operations including:
Manifesting
Truck Loading
We can take data from an order database and shipping functions and export data directly to the carriers. We provide turnkey shipping solutions multi-line systems that are designed for single and/or multi-carriers.
Featured Case Study

Read how we have helped many clients optimize their warehouse operations, plan for the future, and overcome material handling challenges. We have clients in the wine & spirits distribution, food & beverage, apparel, retail, consumer packaged goods, electronics, and pharmaceutical industries.

Resource Library