Order Picking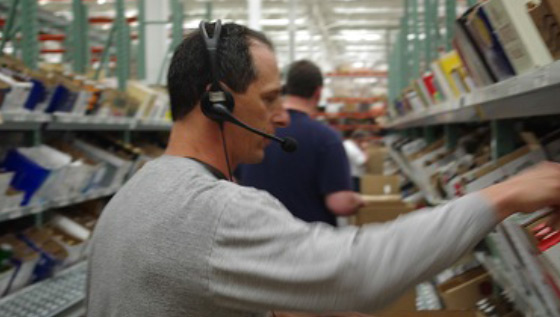 Order Picking processes are an important part of the supply chain process. They are often labor-intensive, so improving these processes with automation will increase worker productivity, throughput, and accuracy. DMW&H implements order picking solutions to optimize the process, control costs, increase throughput and productivity, and improve the accuracy of picking.
DMW&H knows that the efficiency of the picking process can be influenced by the layout of the picking area, so they appropriately design your picking operations to minimize travel and increase fulfillment rates. When designing an order picking area, DMW&H looks at:
How to batch picking operations so order picker can pick multiple orders simultaneously
Reducing picker travel time and distance between items to be picked
Potentially setting up a forward pick area to house the fastest moving SKUs
Bringing items to the picker using AS/RS, conveyors, sorters, etc.
Performing a product slotting analysis
Adding picking technologies, like pick-to-light, RF, and pick-to-voice can minimize touches, decrease errors in picking, and speed throughput. DMW&H utilizes best practices and systems knowledge to implement order picking solutions that quickly and accurately process customer orders, which leads to improved customer satisfaction. From picking single orders, batch picking, wave or zone picking, DMW&H utilizes the optimal automation to continuously improve your picking strategies and to meet your customers' needs.
Featured Case Study

Read how we have helped many clients optimize their warehouse operations, plan for the future, and overcome material handling challenges. We have clients in the wine & spirits distribution, food & beverage, apparel, retail, consumer packaged goods, electronics, and pharmaceutical industries.

Resource Library