Seasonal Warehouse Best Practices
Posted November 22, 2016 in Blog, Omni-Channel Fulfillment
Seasonal Warehouse Best Practices
The biggest shopping weekend is coming up with Black Friday, Small Business Saturday and Cyber Monday. Per Multichannel Merchant magazine, "In 2015, more than 151 million people went shopping between brick-and-mortar stores and online over Black Friday weekend. Setting a sales record, Cyber Monday saw $3 billion in total rings, at an average of $123.43 per sale."
The magazine goes on to discuss mobile shopping, "After a record setting year in 2015, mobile retail is trending toward a massive 2016. Mobile shopping took 34% slice of the Black Friday pie last year—a whopping $900 million. And Cyber Monday wasn't far behind, accumulating an $838 million tally. Compare that to the $548 million in total mobile sales in 2014 and it's easy to see why retailers should be focusing on mobile retail opportunities."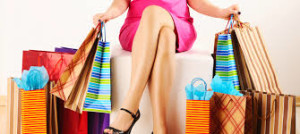 Warehouse Readiness
To get ready for the increase in seasonal orders, retailers need to make sure their warehouse processes are running at full speed by streamlining operations and automating processes. To do this, we suggest:
Goods-to-Person Automation – Bringing inventory to the worker allows them to focus on high productivity and faster fulfillment. A well-designed goods-to-person solution improves efficiencies by allowing the worker to stay put while products come to them. Orders are picked faster by not wasting time to walk around and pick-up products.
Improve the warehouse layout to increase storage and open up shelving to hold excess products. Put faster selling inventory closer to pick lines so workers don't have to walk as far to fulfill orders, taking less time for fulfillment. Examine the physical processes and steps involved in order fulfillment to keep orders flowing smoothly.
Make sure equipment is in top working condition by performing maintenance updates to avoid any down time.
If you are offering a few selected items for sale over Black Friday, alert your staff in advance so they know where these products are located in the warehouse. Move these items closest to picking lines, as they will probably be best sellers.
Inform couriers or transporters that you expect a surge in seasonal shipments and make sure they are able to handle the increase. If not, find other carriers that can work with you to ensure customers get the products they order, when they want them.
Reduce touches to speed fulfillment. Use picking technologies like pick-to-voice which leaves workers hands-free, allowing them to hear picking directions while their hands are available for filling cartons and totes with the selected products.
Improve inventory management by measuring and tracking success. Retailers want to prevent out-of-stocks during seasonal sales, which can be avoided by having a centralized inventory solution that provides visibility to inventory in any location. If a customer places an online order, but the product isn't in stock in a DC, the centralized inventory system can know which store the product is located in so that sales aren't missed.
Increase order picking accuracy with picking systems and/or RFID to keep customers happy and avoiding returned merchandise.
Seasonal Warehouse Continuous Improvement
Following these steps to update your seasonal warehouse operations will speed fulfillment times and improve customer satisfaction. Plus, frequent process improvement helps retailers reduce costs and improve service. Continuous improvement requires planning, measuring and evaluating warehouse processes to reduce unnecessary wastes, such as time and touches. Implementing slotting, improving work flow and evaluating other warehouse processes on a continual basis will boost performance and profitability.
DMW&H improves seasonal warehouse operations by ensuring processes and material handling equipment are working at their peak performance and efficiency. Contact DMW&H to speed your fulfillment and throughput rates when orders increase due to seasonality.
Featured Case Study

Read how we have helped many clients optimize their warehouse operations, plan for the future, and overcome material handling challenges. We have clients in the wine & spirits distribution, food & beverage, apparel, retail, consumer packaged goods, electronics, and pharmaceutical industries.

Resource Library