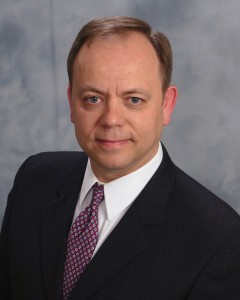 Paul Laman
Vice President
Paul Laman heads up the Wholesale Wine & Spirits Group where he is responsible for all revenue acquisition as well as all of the design application to the fastest growing segment of DMW&H's business. Paul is so well recognized in the wine & spirits industry that leading industry analysts, the media, and current and prospective customers seek him out for his expertise and creativity in distribution models, professional advice, and detailed problem-solving skills. Paul understands the issues and challenges that Wine & Spirits wholesalers face, such as seasonal high volume, an increasing number of beverage producers, and growing demand as well as varying state regulations.
Paul's areas of thought leadership and expertise include:
Industry pressures on wine & spirits industry
Growing challenges and trends in the wine & spirits industry
Proliferating SKUs, consumer taste changes, increasing number of competitors in the wine & spirits industry
Material handling equipment for the wine & spirits industry
Warehouse Control Systems
Picking and packing, palletizing, delivery alternatives
Best Practices
Paul Laman has been with DMW&H for almost 25 years working with clients to solve their issues and challenges within the wine & spirits distribution industry. He started in engineering, then moved to project management, and has been in sales for the company since 1993. Prior to DMW&H, Paul was a Regional Manager with Primerica Financial Services.
He graduated with a BS in Mechanical Engineering at New Jersey Institute of Technology. Paul is a member of the Material Handling Industry of America and the Material Handling Society of New Jersey. In 2012, Paul was named a Provider Pro to Know by Supply & Demand Chain Executive magazine.
Featured Case Study

Read how we have helped many clients optimize their warehouse operations, plan for the future, and overcome material handling challenges. We have clients in the wine & spirits distribution, food & beverage, apparel, retail, consumer packaged goods, electronics, and pharmaceutical industries.

Resource Library